McKENZIE COUNTRY CLASSICS
The McKenzie brand has a 100 year heritage of producing products like deli meats, ham, franks, bacon and sausage the old fashioned way. Committed to making extraordinary products for everyday people, the McKenzie Country Deli offers authentic flavors and high-quality wholesome food values. A deli without a heavy load of preservatives, sodium, fillers, enhancers and never any MSG, the McKenzie Deli has a full rich flavor and is better for you.
McKenzie offers a full line of point of sale material for you to start your McKenzie Country Classic Deli. Check with your Capital Candy Sales Representative about setting up a McKenzie Country Classic Deli at your location.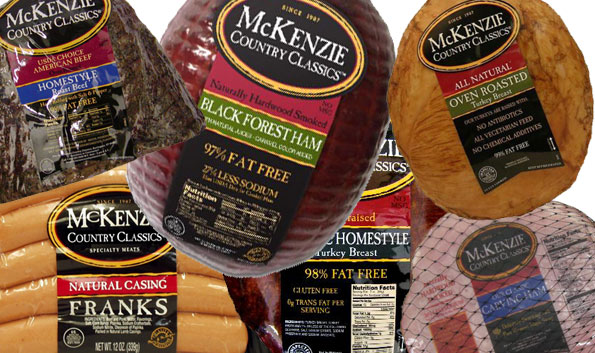 To learn more about this program, contact sales@capitalcandy.com or SIGN-UP today!