MOUNTAIN GROVE COFFEE
For over 20 years, Mountain Grove has been working to provide New England with an exceptional coffee. The company was started in a small town in Southern Vermont by a businessman and his son. Studying the coffee industry, they realized that women and the younger generation were not being serviced. So they set out to change the industry. Purchasing only the highest quality gourmet coffee beans and offering the largest selection of unique flavored original coffees, they have done just that. Today, they provide a superior product with a line of deep rich-bodied blends all under the Mountain Grove name.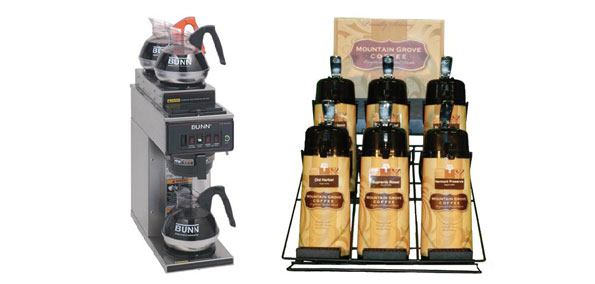 To learn more about this program, contact sales@capitalcandy.com or SIGN-UP today!